Asknet QoS Tool and Cisco ASA Monitor
Asknet is now offering the Asknet QoSTool, which will allow network administrators to test and verify QoS settings and configurations in their network.
The QoSTool will allow you to mark a stream of traffic to a certain host, thus making You able to verify at the end host, if Your packets made it through the network - maintaining their QoS markings.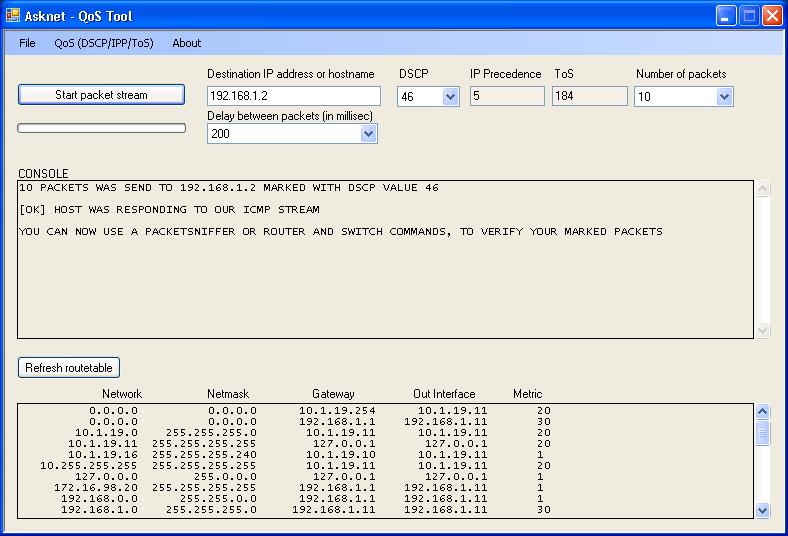 Features:
Free! Requires only a simple registration.
DSCP, IP-Precedence and ToS conversion and marking.
QoS testing with verification by ICMP.
Variable amount of packets and delay.
Local route table at Your display.
(includes .net 4 framework installer)
!! See the readme file for registration details !!

---
ASA Monitor
The Cisco ASA Monitor is a SNMP freeware utility to monitor and troubleshoot your ASA Firewall.
It uses SNMP to gather varius information about the state of the ASA, and you can get a e-mail when a threshold is reached or the ASA crashes.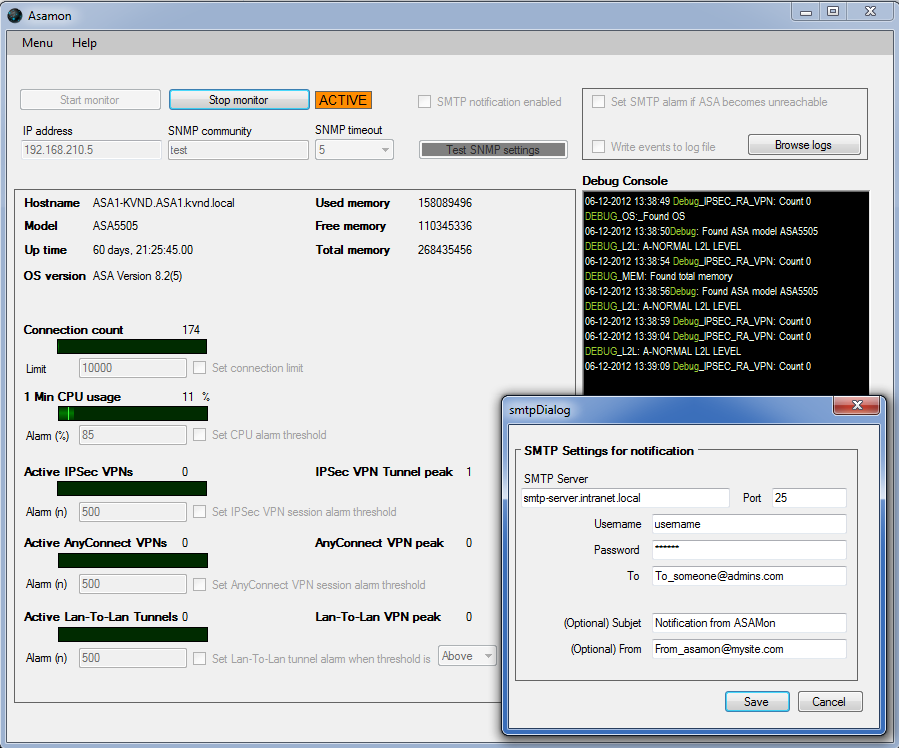 Testet on Windows 7 (32 & 64 bit) - requires .net framework 3.5 if run on older windows.